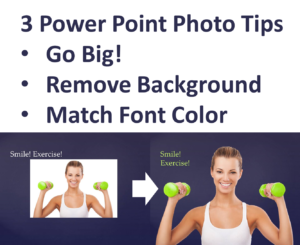 You can take your PowerPoint slides from ordinary to awesome with 3 simple tips shown in this video (4:22):
1. Make your picture BIG!
2. Remove the picture background
3. Match the font of your text to a color in the picture
Bonus Tip: If you want to grab the colors from something online, you can use ColorZilla, a quick and free browser plug-in (for Chrome and Firefox).  Use ColorZilla to grab the colors in templates on sites like templatemonster.com, and take advantage of designers' great color combinations–they've already figured out what goes well together!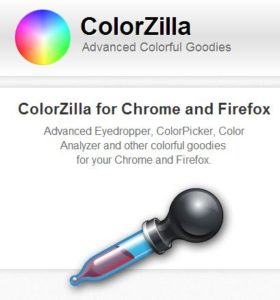 Try these tips on your next PowerPoint and engage your audience!