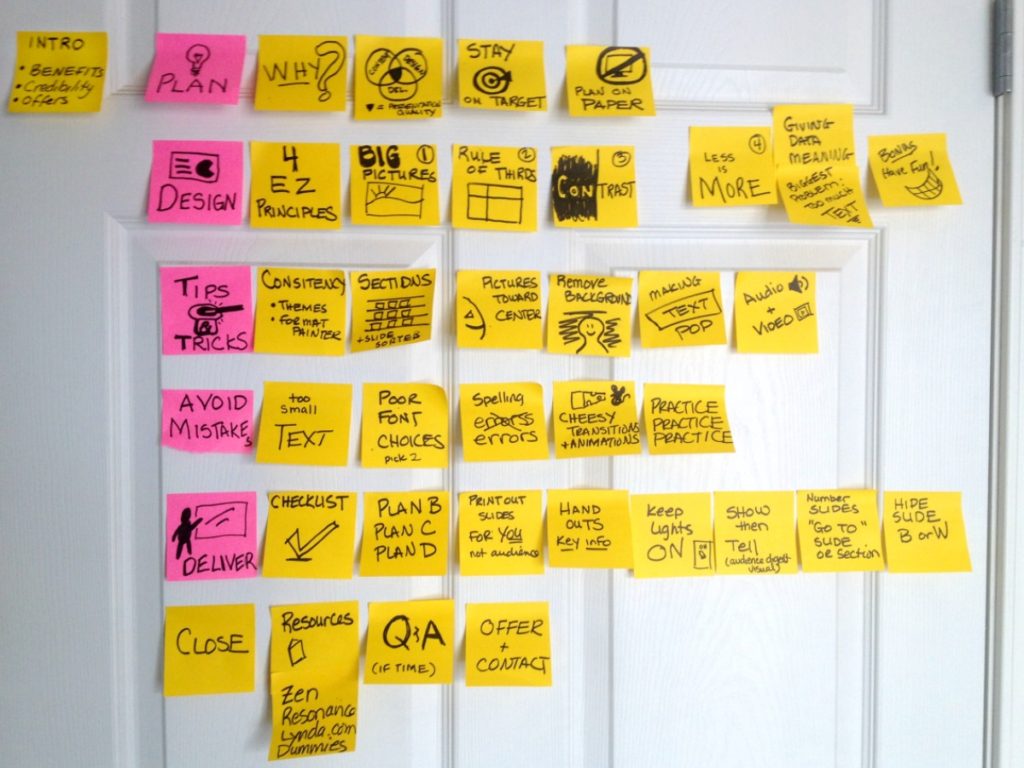 The lowly Post-It note can help you plan a more powerful presentation, especially if you are  presenting with PowerPoint. Even if you aren't using PowerPoint, the little sticky notes can help you brainstorm and organize the flow of your presentation (Post-It Note Speech Planning).
The photo above is a picture of my Post-It note planning for a webinar on PowerPoint that I'll be doing for Executive Women International on April 9.  I used pink Post-it Notes for the main points and laid out the sub points horizontally (and this was after a Post-It note brainstorming session which looked much messier!).
Planning out the points and flow can keep you from getting too bogged down in details too soon.  It also serves as a visual to refer to as you work on and practice the presentation.
A bonus tip for PowerPoint presentations:  Use the "Sections" feature of PowerPoint to translate your Post-It note organization to PowerPoint (Sections is found on the "Home" tab of the ribbon).  Using sections enables you to easily work on only one part of your PowerPoint presentation at a time and also to move entire sections more easily.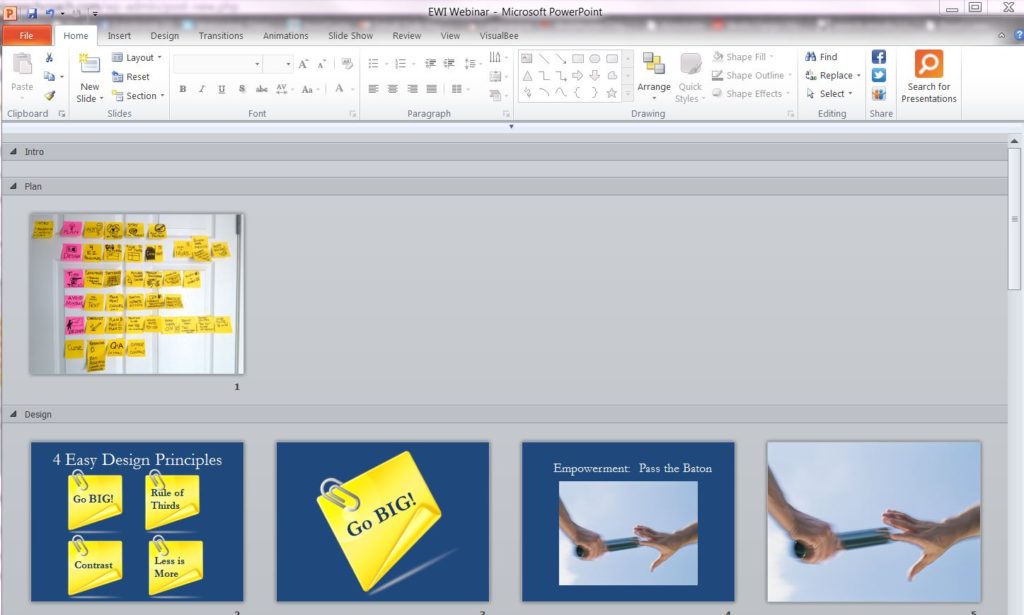 Want to see more slides of the presentation?  See the Easy PowerPoint for Leaders slides on slide share to be inspired and learn a few tips and tricks!