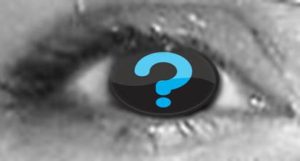 Do you dread the question and answer (Q&A) session?
To calm your nerves and come across as a confident presenter, try these Q&A session tips at your next presentation:

1. Practice responses to questions that you think might be asked.  Role play questions.

2. Plant a question or two in the audience before you start.  You can have a great short answer prepared to the planted question and the planted question can "break-the-ice" for others to ask questions.
3. Let them know near the start! Let the audience know near the beginning of your presentation that there will be a Q&A session.  That way, they may jot down questions to ask and won't be surprised when you give them the opportunity to ask questions.

4. Ask assumptively.  Slightly change how you ask for questions.  Instead of "Are there any question?" try asking, "What questions do you have?"  Or, "Who has the first/next question?" Ask for questions in a way that lets the audience know that they should have questions.
5. Answer your own questions.  If you didn't plant a question or no one asks a question,  try saying something like, "Many people have asked me . . . [a typical question]?" and then answer your own question, followed by, "What questions do you have about [related topic to the question you just answered]."

6. Listen to the entire question without interrupting the questioner.
7.  Ask for rephrasing not restating of questions you don't understand.  If you don't understand the question, don't ask the questioner to restate the question (Why would you want them to repeat what you didn't understand?). ask the questioner to rephrase the question.  If you still don't understand, ask clarifying questions.
8. Repeat the question to the audience to make sure that you have understood it and that the audience members have all heard the question before you answer it.
9.  Diffuse the loaded question.  If you get a loaded questions, such as "Why are you charging so much for your program?" try using "empathize and redirect."  Empathize with the person, "I can understand your concern about the price."  Then redirect the question to one that you actually want to answer, "I believe your concern is whether you are getting a good value for the price . . ."  If the person is unsatisfied or becomes hostile, offer to speak with them personally after the presentation.

10. Cut off the long comment.  Sometimes you get a person who makes a long comment instead of asking a question.  This isn't always bad.  But, if the person is eating up too much time, cut them off at the end of a sentence (they have to take a breath at some point) saying, "Thank you for that comment."  Then look away from the person (so as not to encourage the person to keep speaking) and ask, "Next question?"
11. Keep your answers short.  Don't deliver another speech.
12.  "One last question."  Keep an eye on the time and make an offer to take "one last question."
13.  End with a strong concluding statement.  Don't end lamely by just answering the last question. End with the bang of a final story, an inspirational quote or a strong call to action.
Do you have other suggestions for handling a Q&A session?