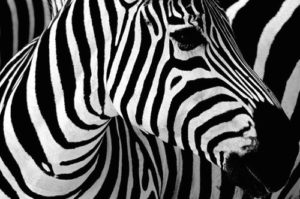 What if in Shakespeare's play, Hamlet had said, "I wonder if I should kill myself?"
Nobody would have remembered it.  Instead, Hamlet says, "To be or not to be, that is the question."
Shakespeare knew the secret power of contrast.
Contrast  is the second  rhetorical device in the acronym SCREAM (Simile, Contrast, Rhyme, Echo, Alliteration, and Metaphor).  Use the techniques of SCREAM to capture your audience's attention with colorful language and anchor your points the minds of your audience members.
In short, contrast occurs when two opposite viewpoints are placed close together.  It can be used for powerful phrasing, or even to structure an entire speech.
"Many are called, but few are chosen." –Matthew 22:14
"Hot Eats, Cool Treats" –Dairy Queen
"Float like a butterfly, sting like a bee."—Mohammad Ali
"The best means of insuring peace is to be prepared for war."—Alexander Hamilton
If you need some ideas on opposite pairings, check out Thesaurus.com.
When you input a word, you get related words,  definitions,  synonyms (similar meaning) and antonyms (opposite meaning).
For example, in the listing for courage , under the "boldness, braveness" definition, the antonyms listed are:
"cowardice, faint-heartedness, fear, meekness, timidity, weakness"
Choose a word (or investigate other meanings) that fits with your concept and has a catchy sound.  In the case of courage, I'd probably pick cowardice (which also has alliteration) or fear (which is short and to-the-point).
Not only can you have contrast in phrasing, but you also can have contrast in your speech structure.
In an insightful look at a few famous speeches, Nancy Duarte,author of Slideology and Resonate, gave a TEDx presentation, The Secret Structure of Great Talks in which she reveals that the speeches she studied have a common structure, of talking about "what is" and then about "what could be."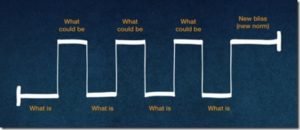 This is a powerful structure to create a vision for your audience by taking them on a hero's journey to a "new bliss."
Take your speeches from dull to dynamic by using contrast!