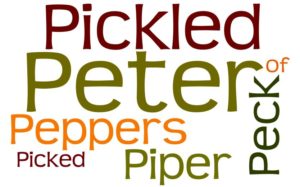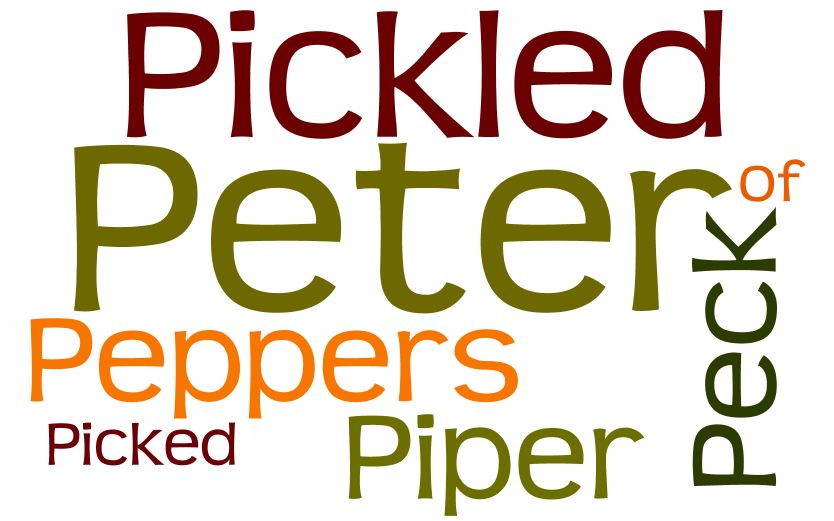 Mickey Mouse, Donald Duck, Bugs Bunny, Fred Flintstone,  SpongeBob Squarepants.
All cartoon characters.
All examples of alliteration.
Alliteration is the repetition of the same sound at the beginning of nearby words. It is the fifth rhetorical device in the acronym SCREAM (Simile, Contrast, Rhyme, Echo, Alliteration, and Metaphor).  Use the techniques of SCREAM to capture your audience's attention with colorful language and anchor your points the minds of your audience members.
Like rhyme, alliteration can be a powerful memory aid, anchoring points in the minds of your audience members.  Alliteration is one reason we easily remember clichés such as sink or swim, a dime a dozen, and the favorite of every speaker, perfect practice prevents poor performance.
But alliteration can be very effective without being so obvious.  I analyzed John F. Kennedy's 1961 Inaugural address and found several instances of subtle alliteration (If you want to read or listen to this speech, click here):
same solemn oath
man holds in his mortal hands (parallel alliteration)
for which our forebears fought
to friend and foe alike
whether it wishes us well or ill
we shall pay any price, bear any burden
the survival and the success of liberty
colonial control
struggling to break the bonds of mass misery
sovereign states
writ may run
before the dark powers of destruction
the steady spread of the deadly atom
peace preserved
bear the burden
a grand and global alliance
high standards of strength and sacrifice
let us go forth to lead the land we love
 A couple of alliteration "Don'ts:"
1. Don't go overboard.  Usually 3 words starting with the same consonant is enough.  Extreme alliteration starts to sound like a childhood tongue twister such as "Peter Piper picked a peck of pickled peppers."
2. Don't use weird words.  While you can get ideas for synonyms using a thesaurus, don't use words that you wouldn't normally say.
In other words, have fun, but not too much fun with alliteration.  Don't say things like:  "Abundant alliteration is always awesome" or even, "Polished Presenters Use Awesome Alliteration."